Denmark eats the future of plant based products for dinner
Danes are eating greens to save the Earth. From farm to fork innovation is taking place, partnerships are being formed, new value streams identified and healthy, tasteful and sustainable plant based products produced. It is nothing less than a revolution and Denmark is right in the front row of the green transition.
Green is the new black
Denmark is known as the State of Green and now the Danish food and ingredients industry is joining the green transition with a solid response.
Danish companies are responding to the growing global demand for healthy, sustainable, natural, safe, affordable and convenient food products and are well positioned to do so because of the Danish industry's innovation power, world-class research, collaboration across the value chain and efficient production methods.
Not since Hans Christian Andersen gave us The Princess and the Pea have Danes been so passionate about legumes.
The DNA of the Danish Plant Based Food Industry
Sustainability:
The Danish food industry is one of the most sustainable and environmentally friendly in the world.
Denmark is known for making the most of the world's resources and excels by being able to produce more with less.
Danish plant based food and ingredients companies take on the challenge of being sustainable by a variety of different means; energy-efficient production, local sourcing, valorisation of side streams, organic ingredients, fighting food waste and reusable or biodegradable packaging.

Download Food Nation's White Paper on Sustainability
Health:
The growing need for healthy and nutritious food products is top of mind for the Danish food sector – as it is for the consumers. Danish plant based food and ingredients producers invest heavily in research, development and new production methods to produce healthy alternatives to standard foods that do not fail on sensory quality.
The proud Danish tradition for healthy and organic high quality products has naturally extended into a strong focus on natural food and natural ingredients.
Consumers shy away from heavily processed food and prefer clean label products. Danish plant based food companies continually innovate to meet the ongoing challenges of adding few and natural ingredients without compromising the good taste and texture that consumers enjoy.

Download Food Nation's White Paper on Health
Come to Denmark for Production Facilities for the European or Scandinavian market
There is no doubt, Denmark is leading the way for sustainable production of new and innovative food products.
Being geographically well positioned in Europe and Scandinavia, your customers are well within reach.
On top of that, there is easy access to the authorities that work closely with companies to ensure that establishment and operation run as smoothly as possible.
Come and join us for Innovation and R&D Facilities and Partnerships in the world's most innovative food cluster:
Join the Danish food cluster and you will – through collaboration with all stakeholders in the cluster – be part of one of the world's most innovative food clusters.
You will benefit from the intensive knowledge and experience within food in the form of highly educated talent in a labour marked characterised by flexibility, high productivity and competitive salary levels in a European context.
True to the tradition of collaboration and partnerships, you will have easy access to companies, start-ups and academia and gain access to an efficient and agile system that delivers the solutions of tomorrow.
Even the latest Official Dietary Guidelines from the Danish Food Administration now include advice on not only a healthy diet but also a climate friendly and plant based diet. Danes are eating to save the planet!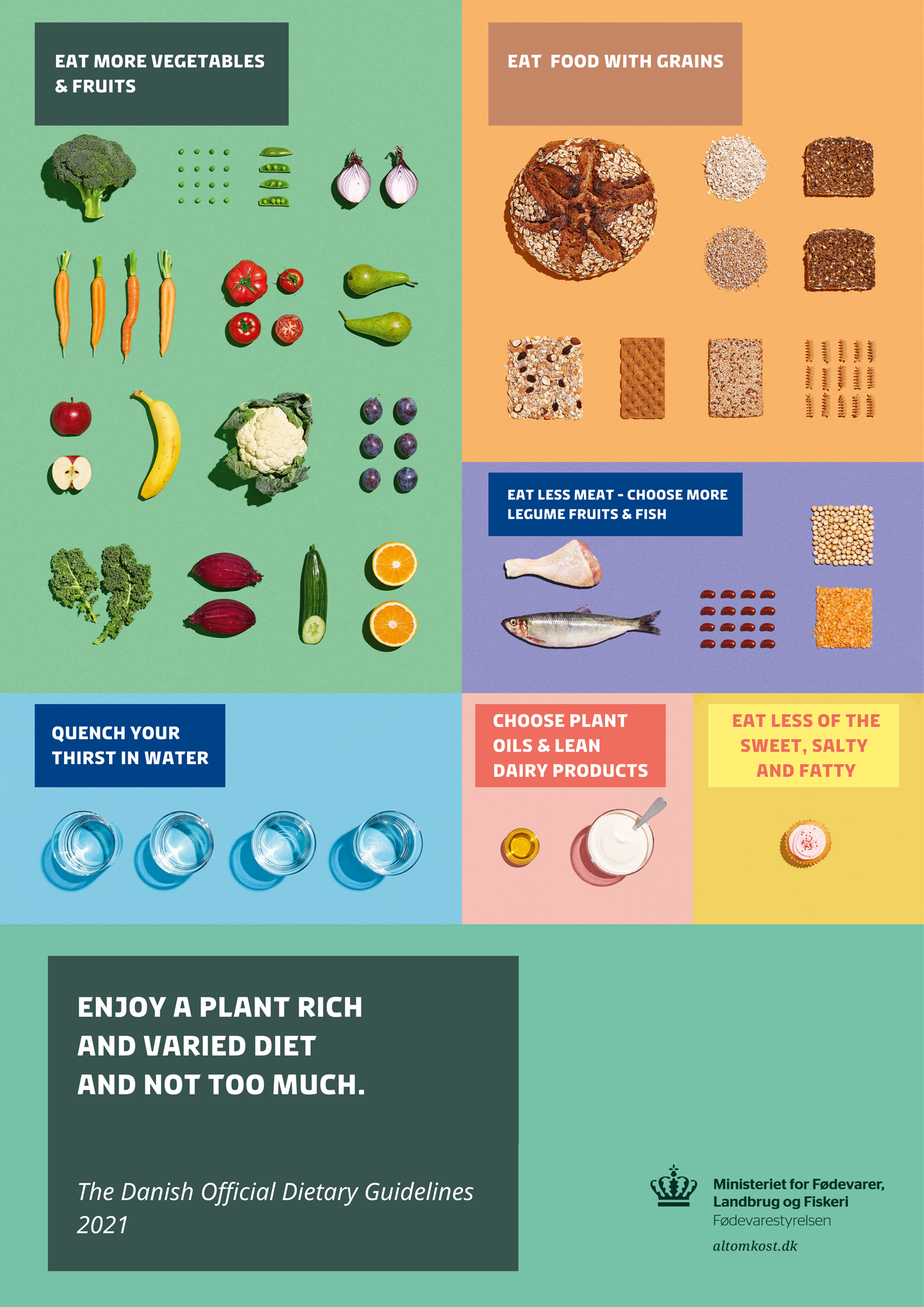 get in touch
Want to join the future of Food in Denmark?
Please contact our dedicated food experts here:
Loading...