Fact sheet
Venture Capital opportunities in Denmark
Looking for your next soonicorn? Let us introduce you to the Danish ecosystem. Download our fact sheet to learn more about the great VC opportunities in Denmark.
LET US INTRODUCE YOU TO THE DANISH ECOSYSTEM
The Danish tech ecosystem has produced eight unicorns: Zendesk, Unity, Tradeshift, Just Eat, Sitecore, Trustpilot, Net Company and Chainalysis. The Danish startup ecosystem is primarily located in the capital region of Copenhagen and its surroundings, where numerous co-working spaces, accelerators, and incubators have sprung up within recent years. The Copenhagen ecosystem is particularly strong within Fintech, Greentech, Healthtech, Life Sciences and Smart City-solutions.
Denmark has a very strong University based startup ecosystems. Out of the 8 universities in Denmark, 7 of them have university-based start-up ecosystems. Most of the universities also run innovation labs and have science parks closely attached to the university.
According to the Global Innovation Index 2020 (GII 2020) Danish innovation is ranked among the top 5 global leaders.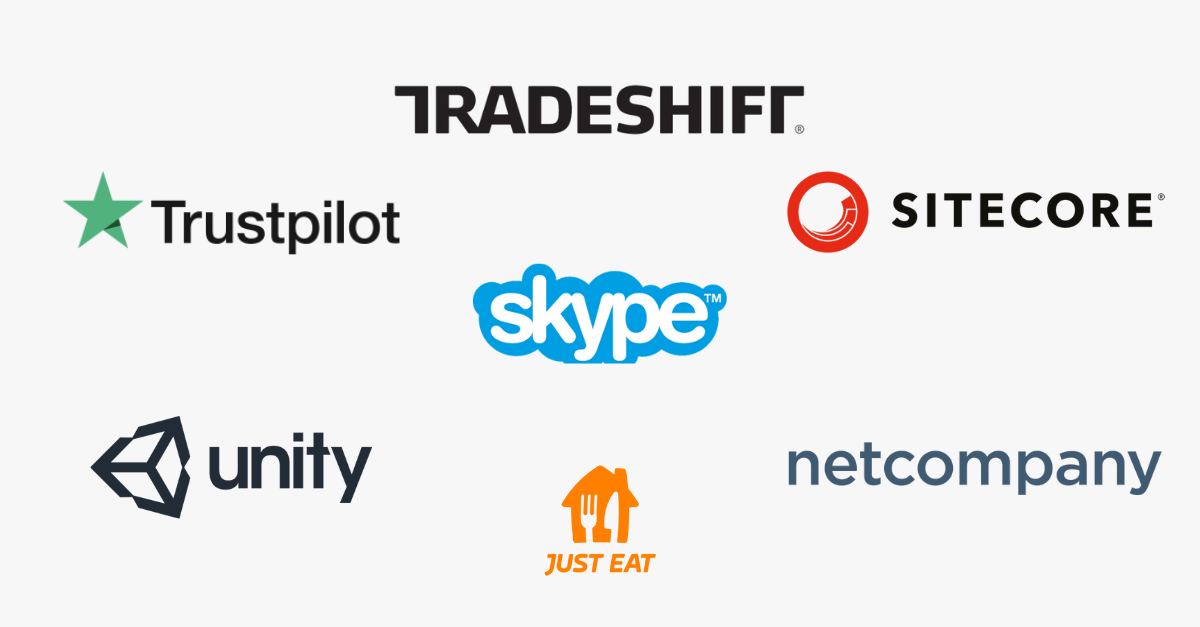 Get matched
How can we support you
Invest in Denmark provides you with all the support you need to identify and engage with the relevant clusters, innovation hubs, and Danish venture funds in Denmark. If you are interested in learning more about the dynamic and growing start-up scene and/or are looking for investment opportunities in Denmark, make us your first stop.
Our tailor-made solutions include matching VCs with key local stakeholders, assisting in setting up market visits as well as introducing you to stakeholders such as the Danish State's investment fund, Danish VCs, and various university incubators – all free of charge and fully confidential.
Furthermore, Invest in Denmark keeps track of all start-up events on an on going basis and will guide you towards the ones relevant for you – making sure you meet relevant stakeholders during your visit to Denmark.
"Danish entrepreneurs have an exceptional drive to make a difference and break the glass ceiling. They are willing to learn from others and understand that they have to create their own success."
get in touch
Want to know more about the venture capital opportunities in Denmark?
Please contact our dedicated advisors here:
Loading...