case
Lineage Logistics expands in Denmark with sophisticated and strategically located cold storage facilities
Lineage Logistics support some of the world's most prestigious and dynamic food companies with innovative state-of-the-art infrastructure.
Lineage Logistics started with a single warehouse in 2008, and have since welcomed some of the most prominent and respected cold storage companies into the Lineage family. Lineage Logistics entered the Nordic region with the acquisition of a property in Greater Copenhagen, and have most recently acquired additional properties in Denmark.
"Among the companies joining the Lineage team in the region is Coldstar, which features a highly automated operation in the "Golden Triangle" of Denmark, strategically located between Jutland, Zealand and Germany. Coldstar adds nearly seven million cubic feet and over 20,000 pallet positions of cold storage capacity to the Lineage network, with more than 100 skilled and enthusiastic team members serving approximately 65% of the Danish retail market."
Lineage's focus on innovation to make its facilities greener, more efficient and safe,
combined with values that make Lineage a stimulating place to work make the company a perfect partner for Denmark and strengthen the country's role as a global logistics hub in the future.
Cold storage will play an important role in strengthening the resilience of food supply chains and contribute solutions to the societal challenges driven by a changing climate.
Denmark ranks as one of the top countries within logistics thanks to its geographically advantageous location, providing global reach, efficient delivery and sourcing capabilities, which makes it a great fit for Lineage Logistics.
In fact, almost 55% of all Scandinavian companies – more than one million – and 35% of the entire Scandinavian population are within a 3-hour drive of Denmark.
"Invest in Denmark sees Lineage Logistics' entrance into the Nordic market as a boost to the already well established cold logistics eco-system in Denmark, with expertise and capabilities that can actively help the development of the industry both in Denmark and internationally."
Join the logistics Hub in Denmark
Denmark is specialised in frozen food products transportation, distribution and cold logistics. According to IMD, Denmark is also the #1 in the world on distribution management and on timing of logistics services.
Due to the advantageous location, Denmark can offer supreme logistics services by road, sea and air. Many food manufacturers are located in Jutland with easy and fast access to the rest of Europe by road and train.
Furthermore, Copenhagen Airport has repeatedly ranked as the most efficient airport in Europe, whereas Billund Airport in Jutland is specialised in air cargo worldwide. Many Danish ports also offer direct cargo routes to major ports in the Baltics, Central and Southern Europe, North Asia and North America.
Since Lineage Logistics entered the Nordic market in 2020, they have acquired Lundsøe Køl & Frys A/S with cold-storage facilities in Northern Jutland and in Aarhus, Super Frost Sjælland ApS, and Coldstar ApS, ensuring proximity to Lineage's facilities throughout Denmark.
"The strategic locations of these facilities, combined with those which offer and facilitate highly-automated operations or expansion opportunities, allow us to offer supply chain solutions that extend throughout the entire value chain. The plan is to grow this business and expand its offerings to retailers, food manufactures in Denmark and beyond."
About Lineage Logistics
Lineage Logistics is the world's largest and most innovative provider of temperature-controlled logistics with over 370 temperature-controlled logistics facilities across the world.
With the vision of reimagining the world's food supply chain by preserving, protecting, and optimizing the distribution of food, Lineage Logistics combine innovative technology, streamlined operations and a global network of facilities.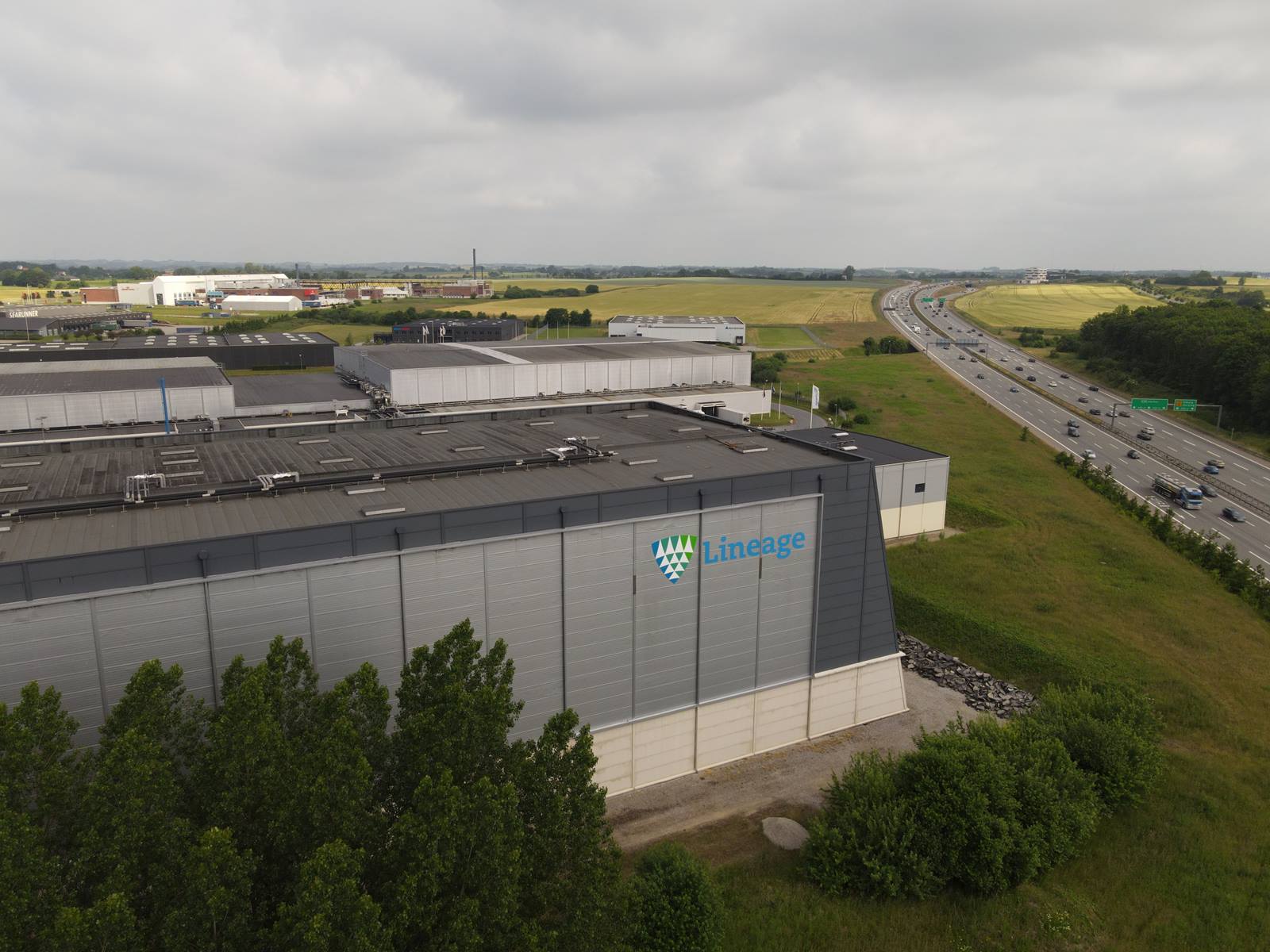 Support from Invest in Denmark 
Invest in Denmark have worked closely with the Nordic Network & Business Development Director at Lineage Logistics, Niels Lundgaard Svenstrup, and his team during the challenging times under the Covid-19 pandemic.
With the help of Invest in Denmark, several locations in Denmark were acquired as the US board of directors made multiple business trips to Denmark to see the deals through.
A selection of Invest in Denmark services: Global trade guidance, network introductions as well as green framework opportunities in order to reduce company CO2 emission, which align with Lineage Logistics's strategy of developing sustainable cold storage solutions for the industry.
Want to know more about Logistics, Distribution and Production in Denmark?
Loading...