Get your free starter kit and kickstart your Danish tech business adventure
Take advantage of the first-in-class Danish tech framework
Denmark is one of the most digitalised economies and societies in Europe and boasts a world-class IT infrastructure, access to world-leading talent and a strong government commitment to tech and innovation excellence.

Denmark is also ranked by the World Bank as first in Europe when it comes to ease of doing business, Denmark is ranked as the most cyber-secure country in the world by Comparitech, and by IMD as the best country in the world for attracting and retaining talent. All of this provides a first-in-class framework for your investment in Danish tech companies.
Whitepaper
Download our starter kit to boost your tech business
Get a sector overview, investment insights and learn how to get started in Denmark.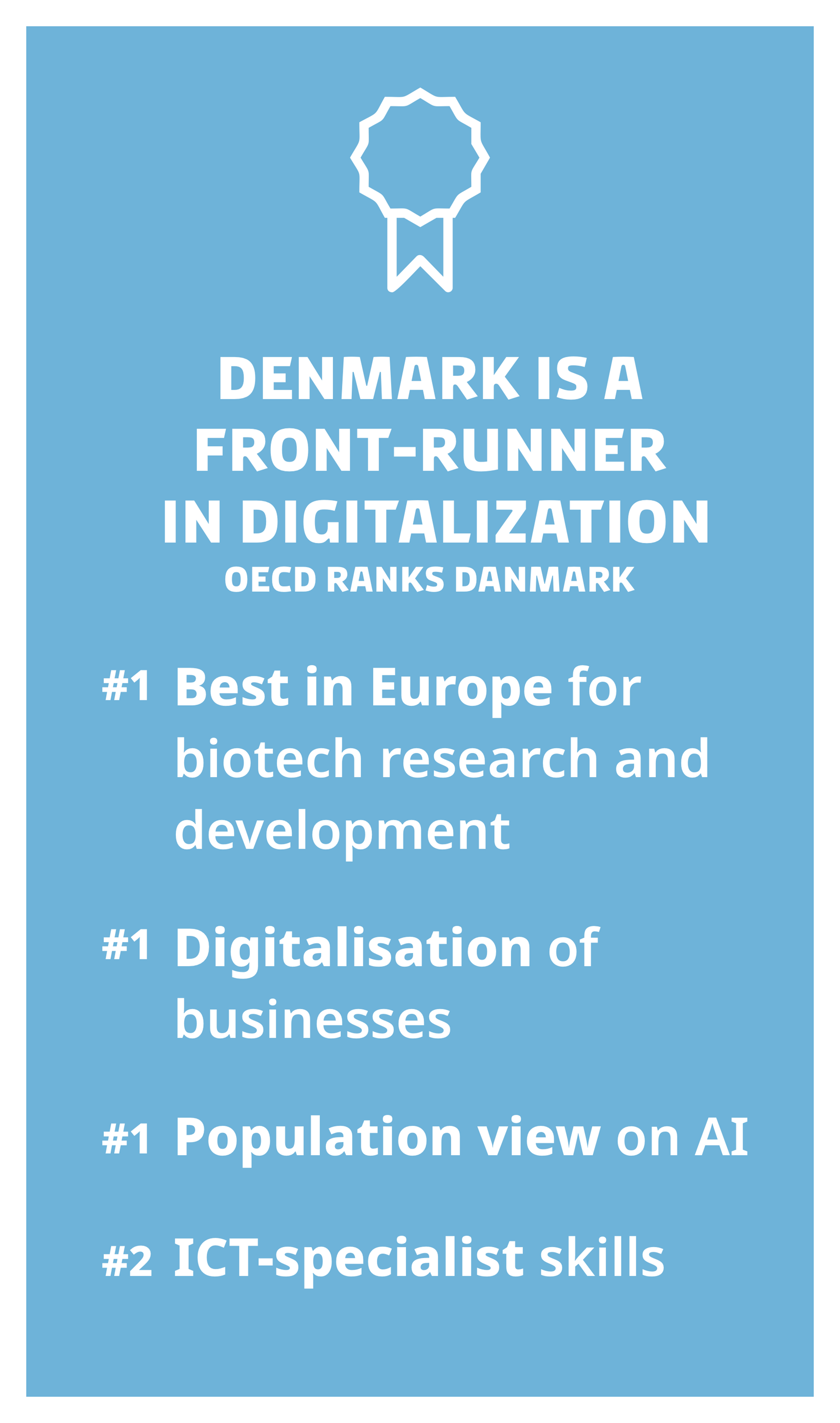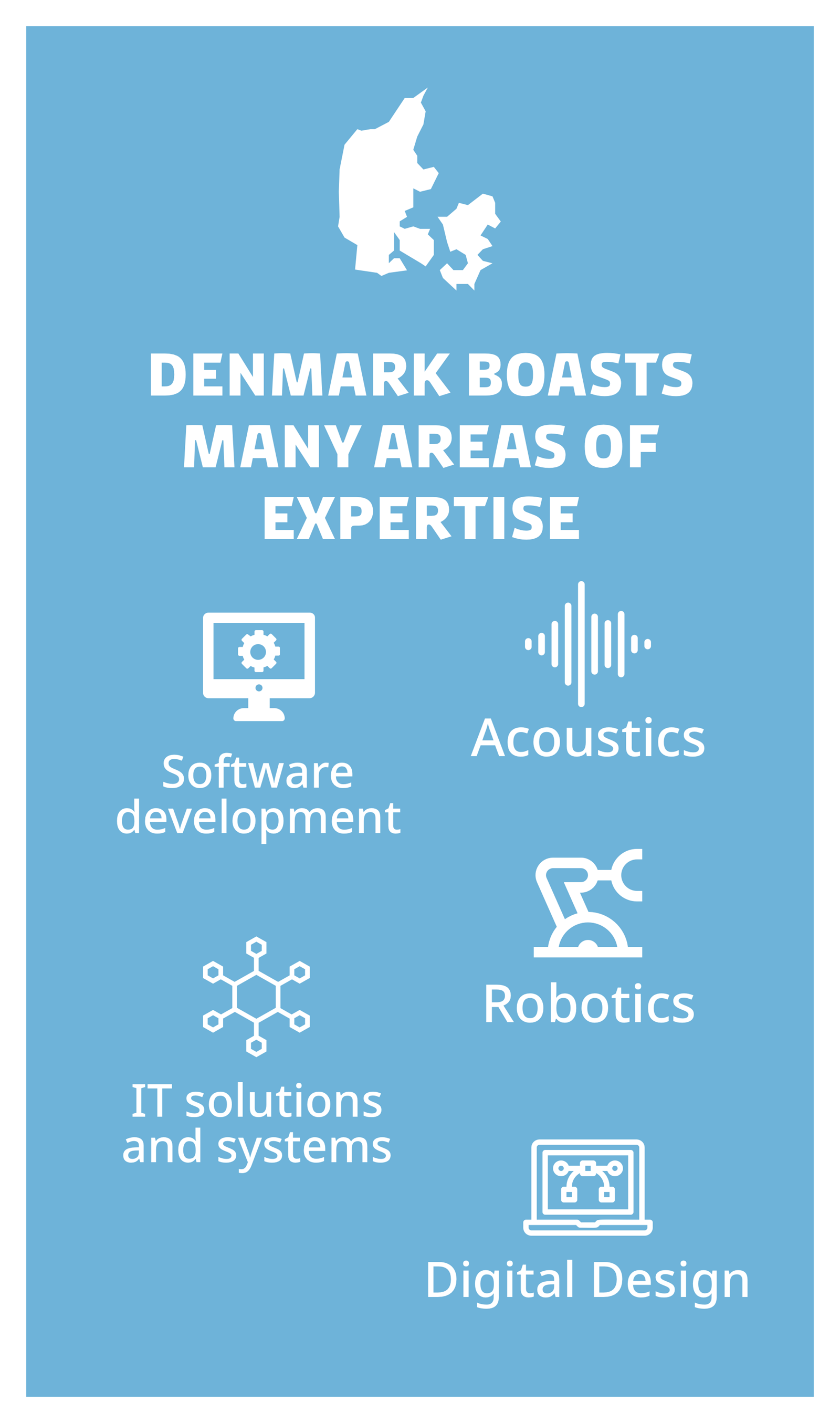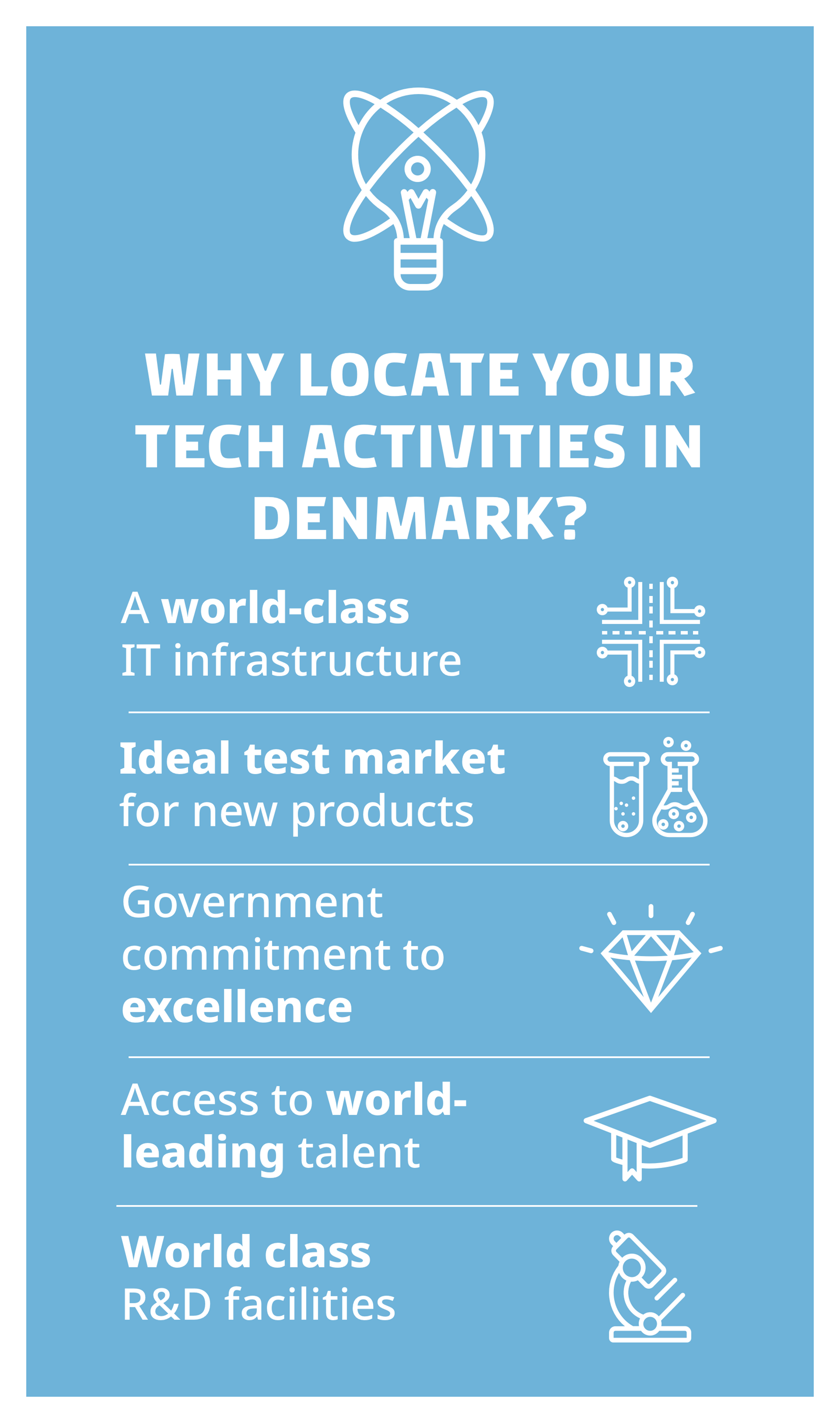 Be inspired by others: CACTUS and Movebis' tech adventure in Denmark
The Danish tech sector is brimming with potential for investment, both in established companies pushing the boundaries of what can be done, and start-ups seeking the next big thing. The Danish tech framework is a great enabler, and a great foundation for the development of high-level talents, that can drive innovative projects and ideas forward.

Let yourself be inspired by the fascinating stories of two very different businesses that have decided to become part of the Danish tech ecosystem.
Watch video
Learn why American company Teradyne decided to invest in the Danish robotics revolution
Invest inDenmark: We guide you on your journey
While the opportunities are clear to see, it can sometimes be difficult to enter a foreign market. Invest in Denmark is here to ensure that the process happens as smoothly as possible. We will help you every step of the way and serve as your trusted advisors when seeking potential investment opportunities.
Whitepaper
Ready to learn more about the danish tech sector?
Get a sector overview, investment insights and learn how to get started in Denmark.
Get in touch
Want to know more about the many tech opportunities in DenmarK?
Please contact our dedicated tech experts here:
Loading...