GET YOUR FREE STARTER KIT AND KICKSTART YOUR DANISH CLEANTECH BUSINESS ADVENTURE
Become a part of the global cleantech hub
Denmark is the global cleantech hub with a collaborative business environment, government support, funding opportunities and attractive framework conditions.
Ongoing government commitment to cleantech means we can provide a stable and predictable framework for your investment. Our complete cleantech value chain rests on strong foundations – all part of the attractive business prospects we offer investors and international exporters.

Whitepaper
Download our starter kit to boost your cleantech business
Get a sector overview, investment insights and learn how to get started in Denmark.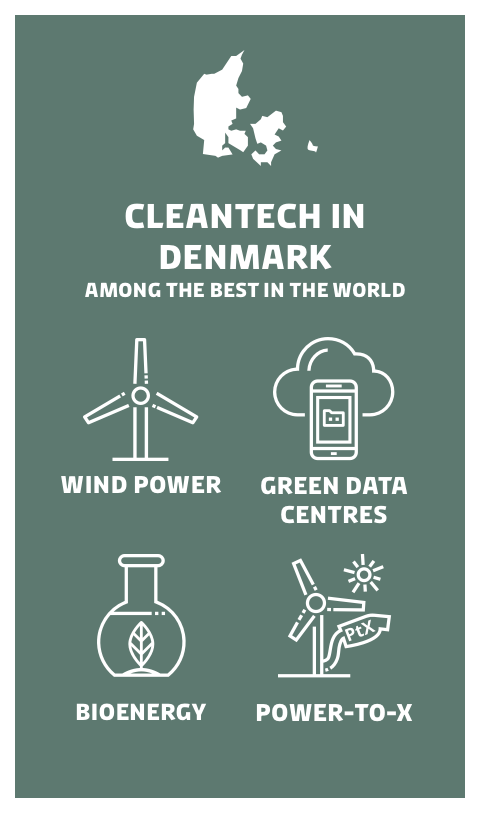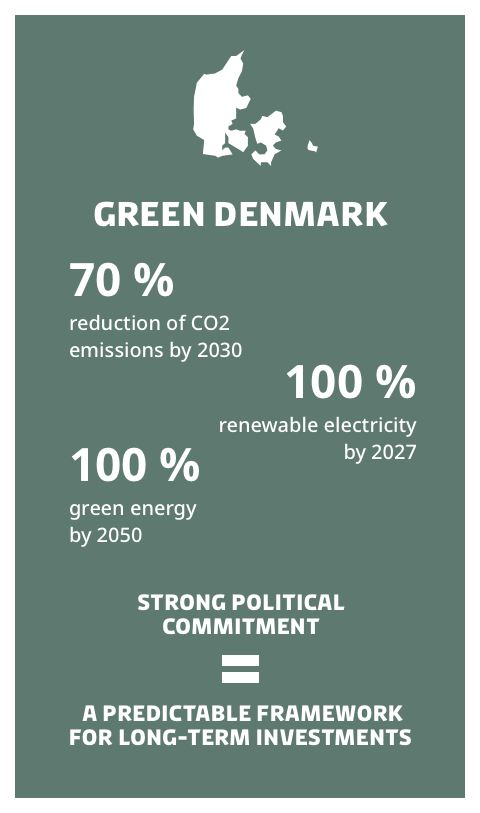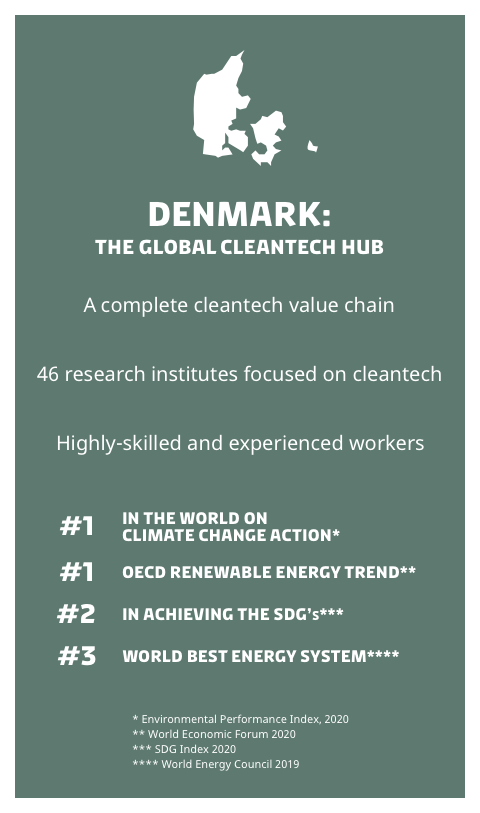 Learn about Google and M.A.R.S cleantech adventure in Denmark
There are several reasons for investing in the Danish cleantech sector. Not only is Denmark taking the global leadership with many innovative solutions and a strong collaboration between businesses and universities. There is also a massive talent-pool of highly qualified labor. What's more, there is a very strong cleantech supply chain as well as market opportunities in Denmark and the rest of Europe.
Let yourself be inspired by the fascinating stories of two different businesses that have decided to make big green investments in Denmark.
Whitepaper
Ready to learn more about the danish Cleantech sector?
Download starter kit to get insights, investment opportunities and learn how to get started.
Watch video 
Learn how Nel's commitment in Denmark is helping advance Power-to-X in new and exciting ways. 
Invest in Denmark: We guide you on your journey
While the opportunities are clear to see, it can sometimes be difficult to enter a foreign market. Invest in Denmark is here to ensure that the process happens as smoothly as possible. We will help you every step of the way and serve as your trusted advisors when seeking potential investment opportunities.
Get in touch
Want to know more about the many cleantech opportunities in Denmark?
Please contact our dedicated advisors here.
Loading...